Contact
Delivery
Payment
Contact Us
Contact
| | |
| --- | --- |
| Company name / Name: | Helia-D Ltd. |
| Address: | 85. Bécsi street, Budapest, 1036, Hungary |
| Phone number: | +36-1-585-8580 |
| Email address: | helia [at] helia-d.hu |
| Shop name: | Helia-D Web Shop |
| Tax number: | 13303073-2-41 |
| EU VAT number: | HU13303073 |
| Company registration number: | 01-09-728350 |
| Contact person name: | Customer Service |
| Contact person´s phone number: | +36-1-585-8580 |
| Contact person´s e-mail address: | helia [at] helia-d.hu |
Delivery
Zone ++ ( Up to 5 kg !!!)
Slovakia (GLS), Czech Republic (DPD), Romania (Fan Courier) up to 5 kg
Delivery time: 3-5 working days
Total product weight
Shipping cost
0 kg
2 kg
4.00 €
2.01 kg
5 kg
5.00 €
Zone 01. ( Up to 5 kg !!!)
Poland (Poczta Polska), Austria (Österreichische Post), Germany (Deutsche Post/DHL) up to 5 kg
Delivery time: 3-5 working days
Total product weight
Shipping cost
0 kg
2 kg
5.00 €
2.01 kg
5 kg
6.00 €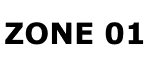 Zone 02. ( Up to 5 kg !!!)
Croatia (DHL), Slovenia (DHL) up to 5 kg
Delivery time: 3-5 working days
Total product weight
Shipping cost
0 kg
1 kg
13.00 €
1.01 kg
2 kg
18.00 €
2.01 kg
3 kg
22.00 €
3.01 kg
4 kg
26.00 €
4.01 kg
5 kg
29.00 €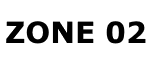 Zone 03. ( Up to 5 kg !!!)
Belgium (DHL), Bulgaria (DHL), France (DHL), Nederland (DHL), Ireland (DHL), Luxemburg (DHL) up to 5 kg
Delivery time: 3-5 working days
Total product weight
Shipping cost
0 kg
1 kg
14.00 €
1.01 kg
2 kg
19.00 €
2.01 kg
3 kg
23.00 €
3.01 kg
4 kg
27.00 €
4.01 kg
5 kg
31.00 €
Zone 04. ( Up to 5 kg !!!)
Cyprus (DHL), Denmark (DHL), Estonia (DHL), Finland (DHL), Greece (DHL), Latvia (DHL), Lithuania (DHL) Malta (DHL), Portugal (DHL), Spain (DHL), Sweden (DHL) up to 5 kg
Delivery time: 3-5 working days
Total product weight
Shipping cost
0 kg
1 kg
14.00 €
1.01 kg
2 kg
19.00 €
2.01 kg
3 kg
24.00 €
3.01 kg
4 kg
29.00 €
4.01 kg
5 kg
33.00 €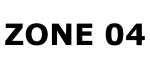 Zone 05. ( Up to 5 kg !!!)
Italy (GLS) up to 5 kg
Delivery time: 3-5 working days
Total product weight
Shipping cost
0 kg
1 kg
10.00 €
1.01 kg
2 kg
11.00 €
2.01 kg
5 kg
14.00 €
Zone 06. ( Up to 5 kg !!!)
United Kingdom (Royal Mail) up to 5 kg
Delivery time: 3-5 working days
Total product weight
Shipping cost
0 kg
1 kg
9.00 €
1.01 kg
2 kg
14.00 €
2.01 kg
5 kg
18.00 €
Zone 07. ( Up to 5 kg !!!)
Hungary (GLS) up to 5 kg
Delivery time: 3-5 working days
Total product weight
Shipping cost
0 kg
5 kg
3.00 €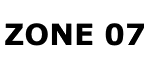 Zone 08. (Up to 5 kgs!!!)
United States (DHL) up to 5 kgs, Canada (DHL) up to 5 kgs, Turkey (DHL) up to 5 kgs
Delivery time: 3-5 working days (+ the custom clearence in Turkey can be 5-10 days!!!)
Total product weight
Shipping cost
0 kg
1 kg
18.00 €
1.01 kg
2 kg
24.00 €
2.01 kg
3 kg
29.00 €
3.01 kg
4 kg
34.00 €
4.01 kg
5 kg
38.00 €
Zone 09. (Up to 5 kgs!!!)
Israel (DHL) up to 5 kgs, Japan (DHL) up to 5 kgs
Delivery time: 3-5 working days
Total product weight
Shipping cost
0 kg
0.99 kg
25.00 €
1 kg
1.99 kg
32.00 €
2 kg
2.99 kg
38.00 €
3 kg
3.99 kg
44.00 €
4 kg
5 kg
50.00 €
Payment
Credit card on SimplePay
Simple Online Payment System is developed and operated by OTP Mobile Ltd. OTP Mobile
Ltd. is a member of OTP Group.
Attention!
In case of Maestro and Visa Electron cards, the issuer bank defines the card's
internet usability. If accepted by the bank, our system is capable of accepting it.
Security
When paying online, after providing the required data for the order, customer gets from the
pre-payment page of the web store to the secure payment page of Simple, where card data
required for paying shall be provided. The merchant will not obtain information on the data
content of the Simple payment page, for it is an independent and protected page.
Contact Us
Certificate