1) STEP: Select the product, you want to order and click on the photo of the products!
---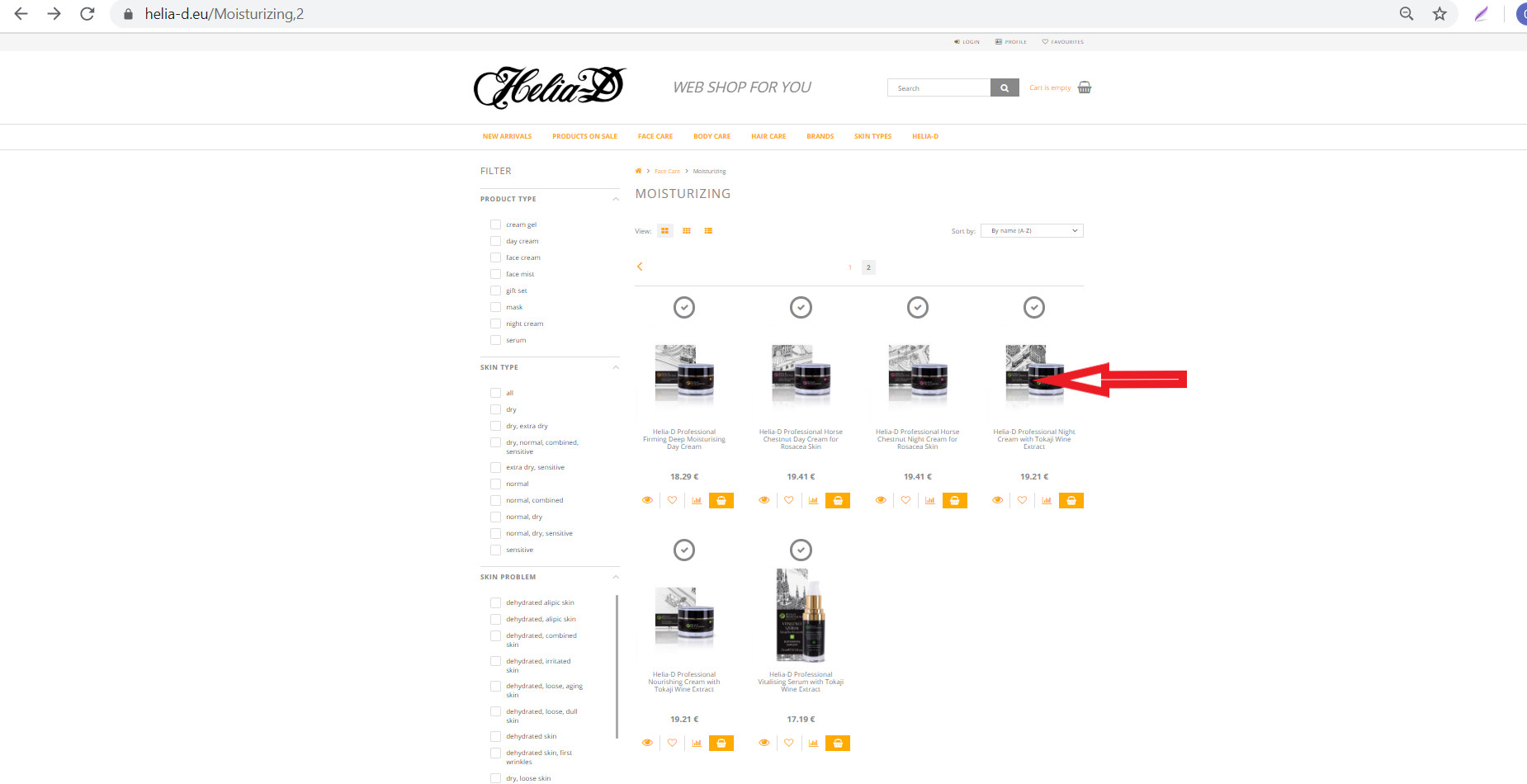 ---
2) STEP: On the product page, you can find detailed infromation on the product! If you want to order it, just click on the "ADD TO CART" button! The product will be collected to cart!
3) STEP: Do the same with all of the products, you want to order!
---
---
4) STEP: When you added all of the products you need into the cart, just find them on the upright corner of the page!
---
---
5) STEP: Click on the "CART" icon or on the "ORDER" button!
---
6) STEP: In the cart you can modify the pieces of the products. Increase or decrease the number and than press on the "Modify" icon! Even you can remove products from your xócart just clicking on the "trash bin" icon! When you have all the selected products in the required quantities, just click on the "ORDER" button!
---
---
7) STEP: In the next "window" log in to your account (if you already registered) or register!
---
---
8) STEP: If you have not have an account yet, you have to register. Fill in all of the data in the form. Please pay special attention to your e-mail address! When you mistype it, we and our shiping partner will be not able to send you the necessary information about your order! Finaly, please accept our "Terms and conditions" and our "Privacy Policy" and push the "REGISTRATION" button!
---
9) STEP: On the next pay there are the transportation and payment possibilities. At the moment, there is one per each, no need to select! (We are just working on more possibilities!) When you have checked them, click on the "CONTINUE" button!
---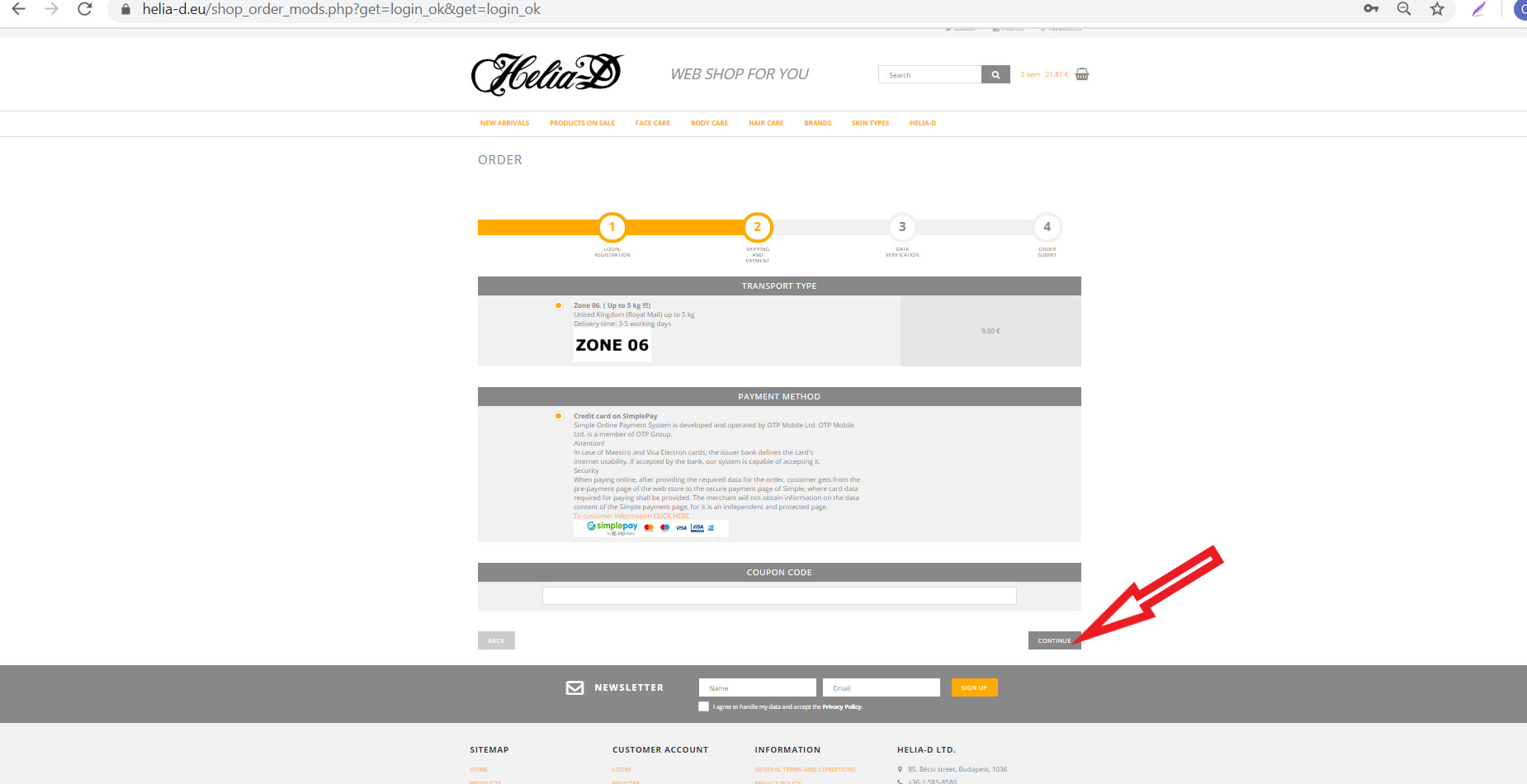 ---
10) STEP: You arrived on the "Checking" page of your order. Please check all of the data of your order carefully. When they are all OK, please accept our "Terms and conditions" and our "Privacy Policy" and push the "ORDER button!
---
11) STEP: After you have checked your order and pushed the final "ORDER" button, you will be automatically redirected to the "payment page". You will see a "window" like that is one bellow!
12) STEP: Select you language in the upright corner of the window!
13) STEP: Type your card details!
14) STEP (optional): Registering a Simple Account to store your card details for later payments IS OPTIONAL!!! (It has no any influence on the payment process!!!)
15) Step: Click on the PAY button!
---
---
16) STEP: After the transaction you will get a notifications from the Helia-D Webshop:
- Notification about receiving your order
- Notification about the success of your transaction
- When the transaction failed, we send some instructions, how to proceed with a new transactions.